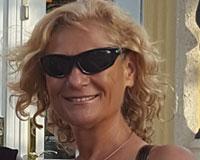 Real Estate is my full time, life time career choice and my commitment is to give you full-time attention and to provide a superior level of informed, professional real estate services to buyers and sellers on the SE Florida Coast from Greater Miami to Greater Fort Lauderdale.

Selling a home is a complex process involving many elements: strong market knowledge, correct pricing, aggressive, expansive and cleverly designed marketing campaign, excellent working relationship with all parties involved, great communication skills. All of these are geared to ensure this result: selling your home in the fastest time, at the highest price and with the least inconvenience to you.

Buying a home is about much more than just the price you pay for a piece of land. Selecting a property to become your home or place of business is what it is really about, and that's why I enjoy helping my clients buy and sell real estate. My clients come to me because of my knowledge of the industry and my familiarity with the area. I can help you find that "dream" home and smart investment.

Call me today and let's get started!

Send Kate a Message