Whats Ahead For Real Estate In 2019
What's Ahead for Real Estate in 2019?
As we begin another year, everyone wants to know: "Where is the housing market headed in 2019?" It's not only buyers, sellers, and homeowners who are impacted. The real estate market plays major role in the overall U.S. economy. Fortunately, key indicators point toward a stable housing market in 2019 with signs of modest growth. However, shifting conditions could impact you if you plan to buy, sell, or refinance this year.
.
HOME VALUES WILL INCREASE
If you're in the market to buy a home, act fast.
Prices will continue to go up, so you'll pay more the longer you wait.
If you're a current homeowner, real estate has proven once again to be the most solid investment over the long term. After all, we call it "real" for a reason.
Here is an interesting fact: the equity level of American homeowners reached an all-time high in 2018, topping $6 trillion.
SALES LEVELS WILL STABILIZE
In 2018, we saw a decline in # of sales, primarily driven by rising mortgage rates and the lack of affordable inventory.
Yun and other economists expect home sales to remain relatively flat over the next couple of years. Freddie Mac forecasts homes sales will increase 1 %.
What does it mean for you? If you've been scared off by reports of a market slowdown, it's important to keep things in perspective. A cooldown can prevent a hot market from becoming overheated. A gradual and sustainable pace of growth is preferable for long-term economic stability. This is particularly advantageous to "move-up" buyers, as well as "downsizing empty-nesters"
MORTGAGE RATES WILL RISE
The Mortgage Bankers Association predicts the Federal Reserve will raise interest rates three times this year, resulting in a rise in mortgage rates.5 It is estimated that the rate for a 30-year mortgage will reach 5.5 % by the end of 2019, up from around 4.62 % at the end of 2018.6
What does it mean for you? For buyers who can make the math work, buying a home is likely still an investment worth making, as an alternative to renting. However, you may want to act quickly to catch the still low rates. To qualify for the lowest rate available, take steps to improve your credit score, pay down existing debt, and save up for a larger down payment.
AFFORDABILITY ISSUES WILL PERSIST
Although the desire to own a home remains strong, the combination of higher home prices and rising mortgage rates will make it increasingly difficult for many first-time buyers to afford one.
According to Hale, Realtor.com Chief Economist: "Although the number of homes for sale is increasing, the majority of new inventory is in the mid-to-higher-end price tier, and not towards first time home buyer."6
What does it mean for you? Unfortunately, market factors make it difficult for many first-time buyers to afford a home. However, as move-up buyers take advantage of new high-end inventory, we could see an increase in starter homes hitting the market.
MILLENNIALS WILL MAKE UP LARGEST SEGMENT OF BUYERS
According to the economists, the largest group of millennials will be turning 29 next year, entering peak home-buying age, and contributing to the increase in first-time buyer demand."4
What does it mean for you? If you're in the market for a starter home, prepare to compete for the best listings. And if you plan to sell a home in 2019, be sure to work with an agent who knows how to reach and connect with millennial buyers. Strong technology skills and latest online marketing techniques are a must.
WE'RE HERE TO GUIDE YOU
While national real estate numbers and predictions can provide a "big picture" outlook for the year, real estate is local. As local market experts, Kate Smith Group will guide you through the ins and outs of our market and the local circumstances that are likely to drive home values in your particular neighborhood.
If you're considering buying or selling a home in 2019, contact us now to schedule a free consultation. We'll work with you to develop an action plan to meet your real estate goals this year.
START PREPARING TODAY

If you plan to BUY this year:
Get pre-approved for a mortgage. This first step is a paramount, as it establishes how much you can afford to borrow so that you budget accordingly.

Create your wish list. How many bedrooms and bathrooms do you need? How far are you willing to commute to work? What's most important to you in a home? We will set up a customized search that meets your criteria to a tee, so that when the perfect home for you comes on the market, you will be the first to see it.

Let's meet. The buying process can be tricky. We, at Kate Smith Group, are here to guide you through it. We can help you find a home that fits your needs and budget, all at no cost to you. Give us a call to schedule an appointment today!
If you plan to SELL this year:
Call us for a FREE Comparative Market Analysis. A CMA prepared by Kate Smith Group not only gives you the accurate current market value of your home, it will also show how your home compares to others in the area. This will help us determine which repairs and upgrades may be required to get top dollar for your property, and it will help us price your home correctly.

Timing is everything in real estate. We will present you with the latest stats determining the best time to put your property on the market, so that it sells fast and for the highest price.

Prep your home for the market. Most buyers want a home they can move into right away, without having to make extensive repairs and upgrades. We can help you determine which ones are worth the time and expense to deliver maximum results, while saving you money.

Start decluttering and depersonalizing. Help your buyers see themselves in your home by packing up personal items and things you don't use regularly and storing them away. This will make your home appear larger, make it easier to stage ... and get you one step closer to moving when the time comes!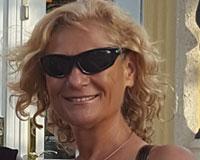 Author:
Kate Smith
Phone:
786-412-8510
Dated:
January 6th 2019
Views:
102
About Kate: Real Estate is my full time, life time career choice and my commitment is to give you full-time atte...